What do nutrition researchers eat? Here's the lunch served on May 12, 2009 to the world's leading nutrition scientists and educators, who gathered in Chicago, Illinois for the 2009 Nutrition and Health Conference. The annual conference is co-sponsored by the Arizona Center for Integrative Medicine and Columbia University.
See more photo galleries here.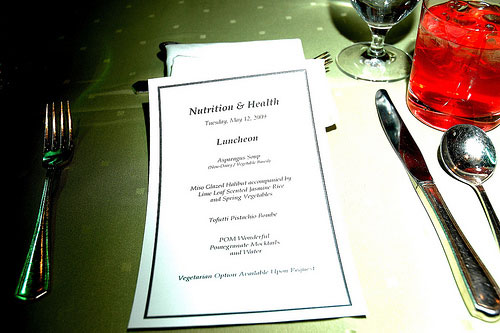 The post A Nutritious Lunch appeared first on DrWeil.com.